Find plumbers in Central Falls, RI for all of your plumbing project and plumbing emergency needs.
From water heater repair and drain cleaning in Central Falls to emergency sewer repair and water leak detection - find the right, licensed Central Falls plumber for the job.
Rooter-Man of Rhode Island
24 Hours a Day, 7 Days a Week!

Full-Service Central Falls Plumber
Clogged Drains? We're Drain Cleaning Experts!
Water Heater Repairs & Replacements
Septic Tank Pumping, Installation, Maintenance

Proudly Serving Central Falls, RI and Surrounding Areas
Find a Plumber

Find Plumbers Nationwide by Zipcode!
Central Falls Plumbers
Plumbing Installation & Repair
Drain Cleaning S Sewer Repair
Water Leak Detection Specialists
And More!

Find Central Falls Plumbers, Rhode Island Plumbers, and Plumbers Nationwide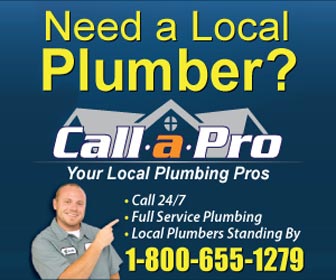 Plumbers Near Central Falls, RI
Del Grande Plumbing & Heating 430 Front St. Lincoln, RI 02865 401-724-2020
Martel Plumbing & Heating 140 Cottage St, Central Falls, RI 02863 401-724-4129
Platiunm Home Services 863 Lonsdale Ave, Pawtucket, RI 02860 401-726-6935
RW Desrosiers 65 Walnut St, Central Falls, RI 02683 401-723-0560
Central Falls, Rhode Island is one of the most densely populated cities in the country. The population is under 20,000 but the size of the city is just a fraction over one square mile. When I moved to Rhode Island in the 1970's I was told that there were more bars per square mile in Central Falls than anywhere in the country. I have never been able to find out if that was true of just an urban myth.
The population of Central Falls is over 67% Latino and/or Hispanic. The median income for a household in the city is only a little over $22,600.00 which makes the city the most economically disadvantaged in the state. In fact the per capita income is under $11,000 and about 29% of the population lives below the poverty level.
In reality when you are driving around Central Falls you find that many times you have crossed into Pawtucket or Lincoln.