Find plumbers in Pawtucket, RI for all of your plumbing project and plumbing emergency needs.
From water heater repair and drain cleaning in Pawtucket to emergency sewer repair and water leak detection - find the right, licensed Pawtucket plumber for the job.
Rooter-Man of Rhode Island
24 Hours a Day, 7 Days a Week!

Full-Service Pawtucket Plumber
Clogged Drains? We're Drain Cleaning Experts!
Water Heater Repairs & Replacements
Septic Tank Pumping, Installation, Maintenance

Proudly Serving Pawtucket, RI and Surrounding Areas
Find a Plumber

Find Plumbers Nationwide by Zipcode!
Pawtucket Plumbers
Plumbing Installation & Repair
Drain Cleaning S Sewer Repair
Water Leak Detection Specialists
And More!

Find Pawtucket Plumbers, Rhode Island Plumbers, and Plumbers Nationwide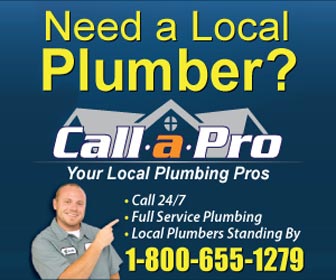 Plumbers Near Pawtucket, RI
Ralph E Geiselman Plumbing 1070 Central Ave, Pawtucket, RI 02861 401-724-5656
Affordable Drain Cleaning 430 East Ave, Pawtucket, RI 02860 401-725-2061
Alan Menard Plumbing 492 Benefit St, Pawtucket, RI 02861 401-722-0509
All in One Plumbing & Heating 85 High St, Pawtucket, RI 02860 401-725-5181
Plumbing By Paul 66 Ordway St, Pawtucket, RI 02861 401-728-2730
Pawtucket, Rhode Island is a city just north of Providence. The population is about 73,000 making it the fourth largest city in the state. The city of Pawtucket is encompassed in 9 square miles. The city's claim to fame is the birthplace of what became the Industrial Revolution in America.
It all started in 1793 when Samuel Slater built Slater Mill. He located it in Pawtucket since the needed running water to drive the machinery. The Blackstone River runs through the city of Pawtucket and it was a match made in heaven.
Pawtucket became a center of the textile industry when other manufacturers followed Slater's lead. Everything was great until manufacturers discovered that labor costs in the south were a lot less. They started moving down south about the time of the depression. Today there are still texties produced in the city along with jewelry.
One company that calls Pawtucket, RI home is Hasbro. Growing up almost everyone played with Hasbro toys and games. If you travel to Pawtucket be sure to spend a few hours at McCoy Stadium. It is the home of the Pawtucket Red Sox, the Boston Red Sox triple A farm team. As they say you can watch the stars of the future. The prices are low, the stadium is modern, and there is parking available right outside the gate.