Find plumbers in South Kingstown, RI for all of your plumbing project and plumbing emergency needs.
From water heater repair and drain cleaning in South Kingstown to emergency sewer repair and water leak detection - find the right, licensed South Kingstown plumber for the job.
Rooter-Man of Rhode Island
24 Hours a Day, 7 Days a Week!

Full-Service South Kingstown Plumber
Clogged Drains? We're Drain Cleaning Experts!
Water Heater Repairs & Replacements
Septic Tank Pumping, Installation, Maintenance

Proudly Serving South Kingstown, RI and Surrounding Areas
Find a Plumber

Find Plumbers Nationwide by Zipcode!
South Kingstown Plumbers
Plumbing Installation & Repair
Drain Cleaning S Sewer Repair
Water Leak Detection Specialists
And More!

Find South Kingstown Plumbers, Rhode Island Plumbers, and Plumbers Nationwide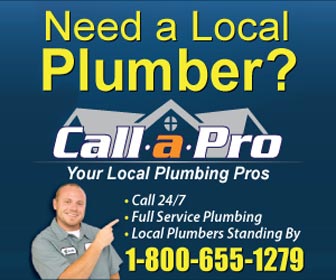 Plumbers Near South Kingstown, RI
Al's Plumbing & Heating 579 Barbers Pond Rd, West Kingstown, RI 02892 401-783-1884
Cipriano Plumbing 108 High St, Wakefield, RI 02879 401-207-9708
Coastal Plumbing 57 Sweet Fern Ln, Wakefield, RI 02879 401-788-0355
Figliozzi Plumbing & Heating 1370 Kingstown Rd, South Kingstown, RI 02879 401-219-1092
Harris Plumbing & Heating 65 Green St, South Kingstown, RI 02879 401-783-1790
South Kingstown, Rhode Island was established in the mid 1600's and incorporated as a town in the early 1700's. While the land area of just over 57 square miles is less than the town of Coventry, the addition of the water area of almost 23 square miles makes it the largest town in the state. The population of South Kingstown is a little under 25,000.
In South Kingstown is a village of Kingstown. That is the home of the Universicy of Rhode Island. This state university has a total student population of just under 16,000.
Undergraduate tuition and fees are less than $9,000.00 per year for in-state students and almost $25,000 for out-of-state students. Room and board for both is an additional $9,000.00 per year.
One of the nice shopping areas in South Kingstown is Wakefield. There is a small mall and a number of other shops to keep you busy all day.