Find plumbers in Cranston, RI for all of your plumbing project and plumbing emergency needs.
From water heater repair and drain cleaning in Cranston to emergency sewer repair and water leak detection - find the right, licensed Cranston plumber for the job.
Rooter-Man of Rhode Island
24 Hours a Day, 7 Days a Week!

Full-Service Cranston Plumber
Clogged Drains? We're Drain Cleaning Experts!
Water Heater Repairs & Replacements
Septic Tank Pumping, Installation, Maintenance

Proudly Serving Cranston, RI and Surrounding Areas
Find a Plumber

Find Plumbers Nationwide by Zipcode!
Cranston Plumbers
Plumbing Installation & Repair
Drain Cleaning S Sewer Repair
Water Leak Detection Specialists
And More!

Find Cranston Plumbers, Rhode Island Plumbers, and Plumbers Nationwide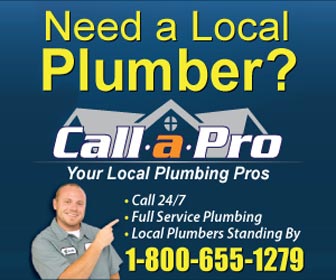 Plumbers Near Cranston, RI
Action Plumbing 272 Norwood Ave, Cranston, RI 02905 401-640-4921
Auteillo Plumbing & Heating 25 Starline Way, Cranston, RI 02921 401-383-5225
Plumbing Solutions 75 Russe St #1, Cranston, RI 02910 401-349-4124
SB Carbone Plumbing & Heating 101 Cornstock Pkwy #26, Cranston, RI 02921 401-785-9610
Statewide Plumbing & Heating 160 North View Ave, Cranston, RI 02920 401-944-5752
Cranston, Rhode Island is the third largest city in terms of population, in the State of Rhode Island and Providence Plantations. The city has an area of almost 30 square miles and a population approaching 80,000.
Cranston, RI, unlike its larger neighbor of Warwick, is in Providence County. With a population of almost 80,000 it may be surprising to know that there is no train station in the city. Even when there seemed to be train stations in every hamlet in New England there was none in Cranston.
In September 1886 a racetrack was opened in Cranston. The unusual thing about this racetrack was that it was for automobiles. It was therefore the first automobile racetrack in the United States.
When I lived in Cranston, RI I used to bring my kids to the Budlong pool. I just found out that this pool is one of the largest outdoor swimming pools in the U.S.
Cranston houses most of the prisons in the state. There are facilities for minimum security, medium facility, maximum security and a super maximum facility along with the prison intake unit. There are no prison breaks on a regular basis which is fortunate for the residents of Cranston.