Find plumbers in West Warwick, RI for all of your plumbing project and plumbing emergency needs.
From water heater repair and drain cleaning in West Warwick to emergency sewer repair and water leak detection - find the right, licensed West Warwick plumber for the job.
Rooter-Man of Rhode Island
24 Hours a Day, 7 Days a Week!

Full-Service West Warwick Plumber
Clogged Drains? We're Drain Cleaning Experts!
Water Heater Repairs & Replacements
Septic Tank Pumping, Installation, Maintenance

Proudly Serving West Warwick, RI and Surrounding Areas
Find a Plumber

Find Plumbers Nationwide by Zipcode!
West Warwick Plumbers
Plumbing Installation & Repair
Drain Cleaning S Sewer Repair
Water Leak Detection Specialists
And More!

Find West Warwick Plumbers, Rhode Island Plumbers, and Plumbers Nationwide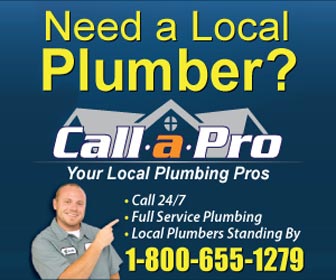 Plumbers Near West Warwick, RI
911 Plumbing 62 Freeman St, Warwick, RI 02886 401-867-0521
All in One Plumbing & Heating 70 Lowell St, West Warick, RI 02893 401-825-7600
CW Cummings Plumbing 1010 Tiogue Ave, Coventry, RI 02816 401-343-0979
Delta Mechanical Contractors 44 Wilclar St, Warwick, RI 02886 401-737-3500
ER Plumbing & Heating Warwick, RI 401-737-3511
West Warwick, Rhode Island is as the name suggests west of Warwick. This is the last town to be incorporated in the state since it was incorporated in 1913. It has a population of almost 30,000 in an area of only 8 square miles making the population density over 3,700 people per square mile.
The banks of the Pawtuxet River, which runs thru the town, was the site of many of the first textile mills in the United States. It was also the site of the Rhode Island textile strike of 1922 which became a violent situation until it was eventually resolved.
West Warwick recently had a major tragedy. In February of 2003 there were hundreds of people at the Station nightclub. When the live band, Great White, set off their indoor fireworks the building caught fire and 100 young people did not make it out.