Find plumbers in Cumberland, RI for all of your plumbing project and plumbing emergency needs.
From water heater repair and drain cleaning in Cumberland to emergency sewer repair and water leak detection - find the right, licensed Cumberland plumber for the job.
Rooter-Man of Rhode Island
24 Hours a Day, 7 Days a Week!

Full-Service Cumberland Plumber
Clogged Drains? We're Drain Cleaning Experts!
Water Heater Repairs & Replacements
Septic Tank Pumping, Installation, Maintenance

Proudly Serving Cumberland, RI and Surrounding Areas
Find a Plumber

Find Plumbers Nationwide by Zipcode!
Cumberland Plumbers
Plumbing Installation & Repair
Drain Cleaning S Sewer Repair
Water Leak Detection Specialists
And More!

Find Cumberland Plumbers, Rhode Island Plumbers, and Plumbers Nationwide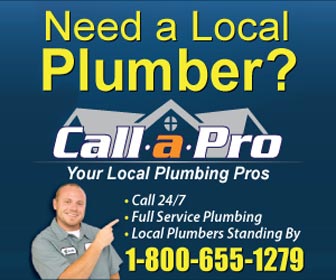 Plumbers Near Cumberland, RI
Able Plumbing 140 Abbott Run Valley Rd, Cumberland, RI 02864 401-659-6725
Alliance Plumbing & Heating 290 Mendon Rd, Cumberland, RI 02864 401-722-4328
Cortes Plumbing & Heating 56 Angell Rd, Cumberland, RI 02864 401-334-7711
Dionne's Plumbing Systems 74 Thomas Leighton Blvd, Cumberland, RI 02864 401-334-6060
Valley Plumbing & Heating 271 Harriet Ln, Cumberland, RI 02864 401-333-5005
Cumberland, Rhode Island is located in the northeast corner of the state. It borders Massachusetts and was part of Massachusetts for a time. The town is just over 28 square miles and has a population in excess of 31,000.
The town played a part in the American Revolution since cannon balls, and some cannons, were made there. The material used in the construction of cannons was Cumberlandite, which is a mineral that is heavily laden with iron, and found in Cumberland in fairly large deposits.
Cumberland is kind of a sleepy town but some contemporary Cumberland natives stand out. The first is the Farrelly Brothers who make some of the funniest movies to come out of Hollywood. You may have seen "There's Something About Mary" which has numerous Rhode Island references as part of the humor.
The second is one of the best baseball players to come out of Rhode Island. Rocco Baldelli played in major league baseball for the Tampa Bay Rays and this year has signed on with the Boston Red Sox. I believe he will have a positive impact on the Red Sox World Series run this year.