Find plumbers in Westerly, RI for all of your plumbing project and plumbing emergency needs.
From water heater repair and drain cleaning in Westerly to emergency sewer repair and water leak detection - find the right, licensed Westerly plumber for the job.
Rooter-Man of Rhode Island
24 Hours a Day, 7 Days a Week!

Full-Service Westerly Plumber
Clogged Drains? We're Drain Cleaning Experts!
Water Heater Repairs & Replacements
Septic Tank Pumping, Installation, Maintenance

Proudly Serving Westerly, RI and Surrounding Areas
Find a Plumber

Find Plumbers Nationwide by Zipcode!
Westerly Plumbers
Plumbing Installation & Repair
Drain Cleaning S Sewer Repair
Water Leak Detection Specialists
And More!

Find Westerly Plumbers, Rhode Island Plumbers, and Plumbers Nationwide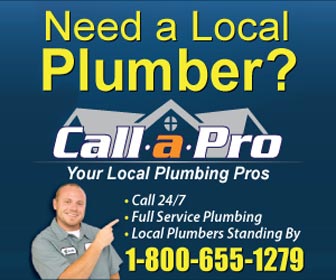 Plumbers Near Westerly, RI
Express Plumbing & Heating Westerly, RI 02891 401-596-0500
G Hill Plumbing Heating & Fire Protection 15 Pond St, Westerly, RI 02891 401-596-0356
Joe Falcone Jr Plumbing & Heating 3 Whipple Ave, Westerly, RI 02891 401-596-1060
Pellegrino Plumbing 6 Columbus Ave, Westerly, RI 02891 401-596-4416
Sam Bliven Jr Plumbing & Heating 4 Spuchy Dr, Westerly, RI 02891 401-596-0891
Westerly, Rhode Island is at the southern tip of Rhode Island. The population is about 23,000 people. Just over 50% of the population is either Italian, mostly from Scicily, or English and the Italians represent about one-third of the Westerly population.
Tourism accounts for a large portion of the town's income. There is still some textile manufacturing and some mining of granite. During the last ice age the area was left with a glacial moraine. The debris left behind wound up in small hills, one after the other, and kettle formations. The kettle formations go all the way out to Block Island off the coast.
On the other side of the Connecticut border with Rhode Island is Pawcatuck, CT. If there were no sign you would almost think that the two towns were one. Westerly is known for its long, white sand beaches to which tourists flock in the summer.
Westerly, Rhode Island is also the closest town, of any size, in the state to the world famous Foxwoods Casino.